New Legacy Blogs
Friday, December 10, 2010
Our series of courses are meant to help you start learning a new skill like guitar, piano, ballroom dance, drums, painting or photography. Although the courses are designed to take you from beginner to mastery level, there is just way too much information on each of the topics to fit into the course. We have lots of different ways to get that additional information, but I wanted to highlight our blogs.
Originally, and not too long ago, this was the only blog we had. Recently, however, we've had an explosion (well, that might be a bit of an exaggeration) of blogs. First we upgraded our Student Support Forum and with the upgrade, our forum members can now start a full, dedicated blog within the forum itself. Next came our Guitar Blog. The Guitar Blog was a necessary step as we have so much knowledge of guitar and need to find ways to share it. Then, Gayle Levee, the instructor for the painting course, started a blog on our student support forums. Last - at least for now - we're planning a photography blog that will launch in the Spring, closer to the release of our photography course.
You can visit our Blogs Page for a portal to all of our blogs. I'll also list them below for you. We're excited to fill these blogs with lots of great information to help you advance to the next level of whatever skill you are working on!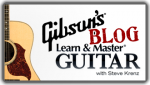 Gibson's Learn & Master Guitar Blog
This is your source to all things guitar related. From beginner tips to advanced tricks and everything in between. You'll also get contests and a few sale announcements...but mainly we'll provide hard-hitting guitar articles.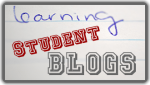 Start your own and join our students in blogging your way through the courses. Share your successes and struggles and interact with other students. It's a great way to record your progress.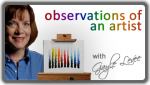 Gayle Levee's Painting Blog: Observation of an Artist
Gayle posts often about her paintings and life as an artist. Read some great, inside, painting tips and find out more about improving as an artist yourself!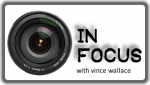 Vince Wallace's Photography Blog: In Focus
Coming Spring, 2011. In the meantime, sign-up to receive updates on this course.
Posted in Gibsons Learn and Master Guitar , Learn and Master Painting , Student Support Forum | Make a Comment (1)