April Learn & Master Guitar News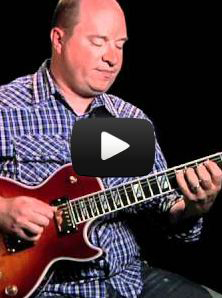 Video Tip - Taking Your Picking to the Next Level

Develop unbelievable picking control with these simple exercises developed by Shayne Hill (guitarist for Sawyer Brown, Lee Ann Rimes). Several picking and pull-off exercises are shown that are sure to give you the muscle control needed to take your picking to the next level.

WATCH THE VIDEO!...
DOWNLOAD THE .PDF HERE!...








Learn & Master Guitar LIVE! TONIGHT!
Tuesday April 10th 7-8pm CDT US
Travis Style Guitar with Thom Bresh
Win an acoustic guitar, cables, & more!

It's a night of world-class Travis Picking with the great Thom Bresh-son of the legendary Merle Travis. Thom grew up and has shared the stage with guitar royalty like Chet Atkins, Les Paul, Leo Fender, Ernie Ball and more. Here's your chance to learn thumbpicking from one of the best in the world. Get ready for lots of laughs and lots of picking. Here's a little Thom Bresh to get you started! (Watch Tom here)

Giveaway! During the Live Lesson, we're giving away an acoustic guitar, amp, cables and more!

See you there!

JOIN IN THE FUN HERE...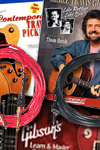 Travis-Picking Guitar Resources Sale

Here are some of the best Travis-picking resources I've come across. If you want to learn the Chet Atins and Merle Travis thumbpicking sound, then this is world-class training from some of the best.

I've also been wanting to introduce you to the guitar cable that I've used for years, this is the cable you'll see most in Nashville studio sessions – George Ls cables. This month also, get the award winning Learn & Master Guitar course at a great price through this special link.

BUY NOW...








This Week in Gibson's Skills House



Song Lessons: Down On the Corner (CCR) and
The Kill (Thirty Seconds to Mars)

Guitar Apprentice: The Kill (Thirty Seconds to Mars)

Foundation Lessons: Money Chords in A

Style Lessons: Fingerstyle Basics

Power Workouts: Jazz Arpeggios Workout

Interviews: Shayne Hill - Part 2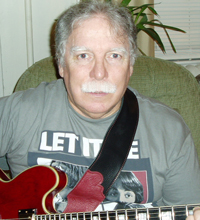 March Student of the Month

Name: Dan Brown

Profile name: Dan Brown

City: Bradley Beach, NJ - near Asbury Park (born and raised Brooklyn, NY)

My Gear: Epiphone Lt. Ed ES 355, Fender Squier Strat MIM (1991), Charvel Custom 625C Acoustic Electric, Yamaha FG400A, circa 1958 Harmony Meteor semi hollow body, Harmony LP knock off. Fender Bullet Amp

Favorite style(s) to play: Classic Rock, Blues, some Country

MEET DAN HERE...