May Learn & Master Guitar News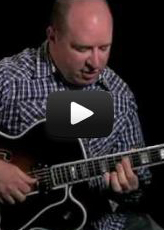 Video Tip - Jazzing Up the ii-V-I Progression

Put your jazz hat on and let's learn one of the signature guitar progressions in Jazz – the ii-V-I progression! In this video tip, Steve teaches the basic progression and several helpful variations from basic through advanced. So grab your guitar and your jazz hat, download the PDF, and let's play some Jazz!

WATCH THE VIDEO...
DOWNLOAD THE .PDF HERE...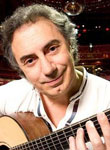 Learn & Master Guitar LIVE! TONIGHT!
Tuesday May 15th 7pm CST US
World Guitarist Pierre Bensusan
(2008 World Music Guitarist of the Year, Guitar Player Magazine)
Win an acoustic guitar, a tuner, & more!

Tonight, world music guitar legend Pierre Bensusan joins Steve for a very special Live Lesson event. Join us as we talk about Alternate Tunings, World Guitar, and DADGAD tuning. Be a part of this live event, chat in your questions, or just join fellow guitarists from all over the world for some great fun and amazing playing!
(Watch Pierre here)

Giveaway! During the Live Lesson we're giving away an acoustic guitar, amp, cables and more!

See you there!

JOIN IN THE FUN HERE...



Guitar Resources Sale

This month we're featuring fantastic learning resources to help you grow as a player. Alternate tunings provide a way to get new and fresh sounds from your playing and we've put together two of the best alternate tunings resources available. Also, we've got a great deal on two of my favorite guitar tuners I have these tuners and use them all the time. They clip right on your guitar with no cables or mics needed. -- Steve


CHECK THEM OUT...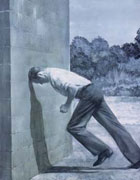 So You Wanna Be Perfect?!

So you're excited about learning the guitar and this time "you're going to do it right." You've made a little vow to yourself that goes something like this… "I won't move on until every note is perfect!"

BEWARE... PERFECTIONISM CAN BE A TRAP! Perfectionism can dampen your enthusiasm and hamper your learning.

READ MORE...





This Week in Gibson's Skills House


Latest Song Lessons: Ironman (Black Sabbath)
All Day and All of the Night (The Kinks)
No More Mr. Nice Guy (Alice Cooper)
Come As You Are (Nirvana)
How to Save a Life (The Fray)
Smoke on the Water (Deep Purple)


Guitar Apprentice: Ironman (Black Sabbath)
New Videos from Steve Krenz:

Foundation Lessons: Money Chords in A

Style Lessons: Jazz Turnarounds and
Rock Rhythm Patterns--Major to Sus4

Power Workouts: Open Chords

Interviews: Shayne Hill - Part 1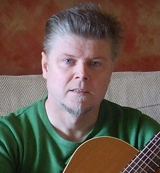 May Student of the Month

Name: John Leonard

Profile name: jleo-legacy

City: Cookstown, County Tyrone, Ireland

My Gear: Godin SeaGull S6 Folk Cedar +Q1, Crafter GAE 648 CD acoustic, Squire (Fender) Stratocaster standard (Gun metal black), Yamaha 112J electric (Blue), Stagg C542 (nylon string classical), M-Audio Keystudio (39 key midi keyboard), Hohner Countryman Hobo acoustic (Satin) (Retired)...

Favorite style(s) to play: Metal, Classic Rock, Pop, Bluegrass. (I've always had expansive taste in music and it has expanded even more since I started learning to play guitar properly with L&MG.)

MEET JOHN HERE...