August Learn & Master Guitar News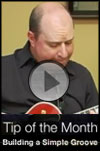 Video Tip - Building a Simple Groove

Add some rhythm and spice to your chord playing. Steve offers some great tips for creating a simple groove by adding some rhythm to a few familiar chord forms...

WATCH THE VIDEO!...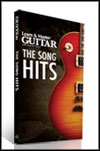 You Asked For It
Learn & Master Guitar - THE SONG HITS

When Learn & Master Guitar students are in the heat of learning their scales, we'll sometimes hear from them..."Love the course, love the exercises...but I want to play some SONGS!" We know what they're saying. They realize how important it is to work hard and follow Steve's method, but they still get anxious to try the lessons out on some real music. Well, you know what they say about all work and no play.

So you asked for it, and we listened. Coming in October, we are proud to announce our new companion to the Learn & Master Guitar course. Introducing...Learn & Master - The Song Hits! This package includes 10 DVDs full of great songs that you know and love. Songs like "Come Together", "Hit Me With Your Best Shot", "You Really Got Me" and dozens of others. In this companion course, Steve teaches you songs that correspond in skill level with the Learn & Master Guitar course sessions.

Stay tuned, because even though it releases in October, we will announce next week a very special pre-sale just for our current Learn & Master Guitar students!

LEARN MORE HERE...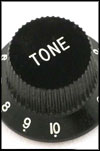 Article - Achieving Great Tone

Tone. It's the guitar player's holy grail. Those who have it are instantly recognizable. Have you ever listened to a player and say "Man, he sounds so great. How does he get that tone?" It doesn't matter whether you play acoustic or electric, the sound of a great guitar can turn a few simple notes from blah to amazing. So, getting the best tone from your instrument is something that we can all strive for.

Here are five simple rules that I have found when looking to achieve that ever-elusive great tone.

READ MORE...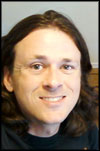 August Student of the Month

Name: Wesley Foll

Profile name: wesfoll

City: Chandler, AZ

Favorite Artists/Bands: As far as guitarists that use techniques that I have admired, well, the obvious choices in the metal and rock worlds apply - Darrell Abbott aka "Dimebag" and Zakk Wylde for their crazy pinch harmonics and dive bomb antics, Eddie Van Halen for his crazy tapping skills, and of course the late, great, Stevie Ray Vaughn for good ole southern blues rock.

Favorite style(s) to play: Rock & metal; however, the blues, classical finger style and jazz elements that are included in the G L&M Guitar course have been intriguing me lately...

MEET WESLEY HERE...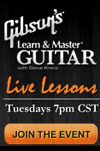 Learn & Master Guitar LIVE!
Tuesday Aug. 9th 7-8pm CST US
Achieving Great Tone with Shayne Hill

Bring your questions about Gear and Tone! Our guest will be Shayne Hill (guitarist for Sawyer Brown, Lee Ann Rimes) Shayne will be talking about the gear he uses in the studio and on the road. We'll also be giving away one of Shayne's favorite pedals! Just log into our Ustream page during the broadcast and we'll pick the winner name before the end of the lesson. See you there!

JOIN IN THE FUN HERE...