June Learn & Master Guitar News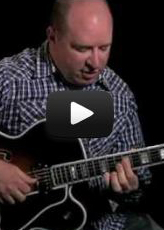 Video Tip - Using Delay to Get U2's "Edge" Sound

Ever wanted to know how to get a great delay sound like U2? Here are some great tips for using your delay to build guitar parts like the "Edge" (guitarist for U2).

WATCH THE VIDEO...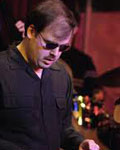 Learn & Master Guitar LIVE! TONIGHT!
Tuesday June 5, 7pm CST US
Jazz Guitarist Rory Hoffman
Win a guitar, & more!


"Holy moly... Astounded at his creativity in spite of his disability... Rory seems so unencumbered by any obstacle." - Brad Paisley
"Within five seconds of listening to and watching Rory Hoffman for the first time, I was transfixed," - Keith Urban

Rory Hoffman was born blind so he never saw anyone play the right way. He is entrenched in what guitar instructors would deem bad habits and improper techniques. But, he's also as exciting and inspiring a musician as Nashville has seen in years, a dynamic player who is dropping some of the most famous jaws in Guitar Town.

Rory will be with us for a very special edition of Live Lessons to show us a little bit about Jazz guitar as well as kick us all in the pants about ever complaining about how difficult it is to play guitar.

Giveaway! During the Live Lesson we're giving away a guitar, amp, cables and more!

See you there!

JOIN IN THE FUN HERE...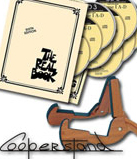 Guitar Resources Sale

The Cooperstand Foldable Guitar Stand is one of the best new ideas in the guitar world — solid wood, high quality, and it folds down to fit easily into a gig bag! Also...

The "Real Book" is the best selling Jazz book of all time — over 200+ Jazz standards plus 12 CDs of play along tracks with a killer Jazz quartet for each song. An amazing resource to learn Jazz guitar and practice soloing. — Steve


CHECK THEM OUT...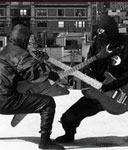 June is No Excuses Month

I want to invite you to join me for the month of June to take your practicing, your learning, and your playing up to the next level. It's been on my heart for a while to set aside a specific time to really focus on kicking up your guitar game a notch. So, let's avoid the "New Year's Resolution" rush and do it in June!

Personally, I know there are some areas in my playing that I wanted to improve...

READ MORE...





This Week in Gibson's Skills House


Latest Song Lessons: All Along the Watchtower (Jimi Hendrix)*Later this week!
Heartbreaker (Pat Benatar)*Later this week!
Dust in the Wind (Kansas)
She Will Be Loved (Maroon 5)
Bad Case of Lovin' You (Robert Palmer)
Pitiful (Blindside)

Guitar Apprentice: She Will Be Loved (Maroon 5)
New Videos from Steve Krenz:

Foundation Lessons: Diminished Chords
Style Lessons: Fingerstyle: Working with 6ths and
Classical: Canon in D

Power Workouts: Connecting 3 Notes on a String Scales

Interviews: Ron Block - Part 1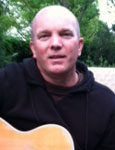 June Student of the Month

Name: Bill Applegate

Profile name: AppleDaddy

City: Newport Beach, CA

My Gear: 2007 Martin 000-28
2010 Fender American Standard Strat 3—Tone Sunburst — Maple Fretboard
2009 Catalina '63 — (This is a little beach guitar. Consider it the "stunt double" for the Martin. It takes all the abuse and I don't stress about the scratches and dings.

I have a borrowed George Dennis — "The Blue" amp. And, I bought a Soundseat before they went off the radar screen.

Favorite style(s) to play: Rock, Blues, some Country. Looking forward to tackling the Blues course.

MEET BILL HERE...