Instructors for Learn & Master Sign Language
Dr. Byron Bridges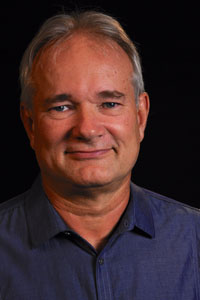 Born deaf to deaf parents and growing up with a deaf sister, Dr. Byron W. Bridges has used ASL as the primary language throughout his life. He attended deaf schools as well as public schools. Dr. Bridges earned his Bachelors of Arts degree in Deaf Studies at California State University of Northridge, Masters of Arts (MA) degree in Linguistics from Gallaudet University, and a doctoral degree (Ed.D) in Deaf Studies and Deaf Education at Lamar University.

Dr. Bridges co-authored the book, Deaf Tend Yours. He has written video scripts and produced numerous sign language related video. He is a nationally known teacher and lecturer in ASL and sign language interpretation. Dr. Bridges has been in the field of ASL linguistics, interpreting, and post-secondary teaching of ASL as a second language for 30 years. He is a certified Deaf interpreter (CDI), earning the certification through the Registry of Interpreters for the Deaf.

Because of his love of language and Deaf culture, Byron has involved himself in deaf sports, deaf clubs, and state/national organizations of the deaf for most of his life.
Stacey Webb, MEd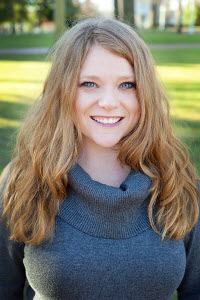 Stacey Webb was born and raised in San Diego, California. It was in San Diego where she first began learning sign language and immersed herself into the Deaf Community at the early age of 14. She is a nationally certified American Sign Language-English Interpreter/Transliterator and has worked all over the country. She received her initial interpreter training at Palomar College and her Bachelor of Arts degree in Deaf Studies at California State University, Northridge.
She holds a MEd in Human Resources Development emphasizing in Adult Education and Training from Colorado State University. Currently, she is conducting research as a doctoral student at Heriot Watt University in Languages and Intercultural Studies located in Scotland. She has taught American Sign Language & Interpreter Education courses at both the community college and university level as well as served as a mentor to new interpreters.
Stacey Webb's interpreting experiences include deaf-blind/close visual/tactile, business, concert/theatrical performance, government, secondary and post-secondary education, medical and mental health, and video-relay interpreting.

Stacey is considered an ally and friend to the Deaf Community and hopes to continue providing both Deaf and Hearing communities opportunities and resources for cultural understanding and communication interaction.