Now is your chance to master the keys of this beautiful instrument.
Are you ready to really learn the piano? Perhaps you had lessons as a child. You may have taught yourself a few songs here and there. Or maybe you've never played a single note. The point is, you've never really learned to play. Are you ready?
Learn & Master Piano is by far the world's most complete video instruction course for learning piano. Designed to walk you through from start to finish, Learn & Master Piano is the only instructional tool you'll need as you strive to finally learn this wonderful instrument – even if you're sitting down to it for the very first time.
Learn & Master Piano is designed primarily for adults. Unlike the lessons many of us had as children, you will begin playing popular songs right away and then develop your skills using a simple step-by-step progression.
The course consists of 20 DVDs, 5 play-along CDs and a 100+ page lesson book, all crammed with step-by-step instruction, clear demonstrations, and popular songs you already know, such as "Let it Be," "Blueberry Hill," and "Moondance," just to name a few.
You also get full access to our online student support site where you can question our instructors, post your profile, track your progress, chat with other students, and join in the fun as we all learn piano together.
The Learn & Master Piano Course includes: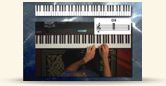 The twenty DVDs contained in Learn & Master Piano are really the heart of this course. Each lesson is clearly explained and demonstrated, so you know exactly what and how to practice. And because it's from Legacy Learning Systems, you know the training quality is of the highest caliber.

Printed Materials
No one wants to practice along with a video all of the time! The Learn & Master Piano Lesson Book contains all of the songs and exercises demonstrated in the video lessons so you can continue practicing at your own pace for as long as you need before moving on to the next lesson.

This is where the fun comes in! These five CDs allow you to play along with an actual band, using the very same songs you'll be learning in your lessons. There's no better way to learn than by playing, and there's no way to play that's more fun than jamming with a band. You'll be amazed at how much fun this makes your practice time! Your friends and family will be impressed, too, at how soon you are playing such beautiful music.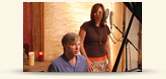 Once again, Legacy Learning Systems is giving you a rare opportunity to study from a real pro. Our instructor for Learn & Master Piano is Will Barrow, a Grammy-winning pianist. Mr. Barrow is not only a truly masterful player with a very impressive bio, but also an incredibly talented teacher and communicator. You won't find a better piano instructor anywhere, and we are honored to have him as part of our team.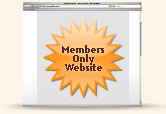 Ask any student of a Legacy Learning course, and they will tell you the same thing... Legacy Learners never have to learn alone. Our student support site is where we all come together to ask questions, share our difficulties, and celebrate our successes. Our instructors are there to help when you get stuck. Your fellow students are there when you need encouragement. And soon enough, you may even find yourself offering some pointers of your own to those coming behind you. Either way, we sure hope you join us!

We want you to be delighted with Learn & Master Piano. If you are not, simply return the course within sixty days for a full refund of the purchase price. No questions asked. It's that simple. We get very few returns, but when we do, they are handled promptly and courteously. Order now with confidence.