Learn & Master Painting - Home School Edition Benefits:
Stop paying for private lessons! (This 2-year course would cost you $3000+ in private art lessons…not to mention 100's of hours of driving time!)
Purchase once, use for a lifetime — one program for all of your students.
Appropriate for both children and adults. (Many homeschooling parents use this course to learn to paint with their children!)
Start at your own level and go from there. (From beginner or intermediate to advanced mastery.)
High quality videos, clear illustrations, and easy-to-follow instructions take you through this systematic learning course!
ORDER NOW
You will Learn:
How to set up an art studio and care for the materials
How to make paintings look realistic and believable
Color Theory
Brushwork Techniques
How to develop a painting's composition
How to draw objects in perspective
When to use photographic reference
You will create several paintings with Gayle, from start to finish!
ORDER NOW
What Do You Get With This Curriculum and Course?
20 DVD Painting Sessions - Over 2 years worth of scope-and-sequenced material.
100+ pages of Four-Color Workbook training and explanatory notes.
3 Music CDs contain three styles of music to listen to while you paint.
56 page Teacher Guide to prepare you for your student's learning sessions.
26 Video Demonstrations to "teach" the material, which is followed by…
Free Email Support.
Free Membership Support.
ORDER NOW
About the Course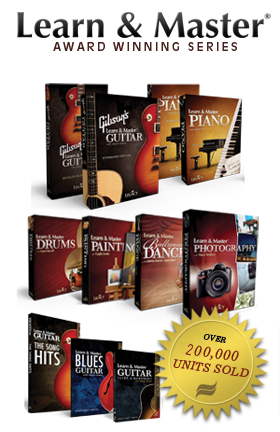 Guitar • Piano • Drums • Ballroom Dance • Painting • Photography