Will Barrow, Learn & Master Piano Instructor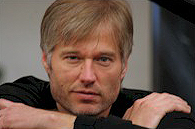 Grammy Award-winning pianist Will Barrow is an accomplished singer-songwriter, composer, and educator. He has played, toured, and recorded with an eclectic array of artists including jazz siblings Eloise, Ronnie, and Hubert Laws, the late disco diva Vickie Sue Robinson, R&B singer Freda Payne, rockabilly legend Wanda Jackson, gospel great BeBe Winans, operatic soprano Karen Parks, and country singers Suzy Bogguss and the Gatlin Brothers. He is the instructor for the award-winning Learn & Master Piano course, the world's most comprehensive piano learning course.
Will spent almost a decade and a half working in New York City, where he played in the Broadway orchestra pits and in clubs, did studio work, and taught at Long Island University while earning a Masters degree from Manhattan School of Music. Mr. Barrow was conductor and musical director for two national touring companies of A Civil War, co-wrote the off-Broadway work From My Hometown, and co-produced an album for alternative country guitarist/vocalist Rosie Flores.
Will has performed at jazz and music festivals throughout Europe as well as at Lincoln Center and clubs and venues throughout the U.S. He won a Grammy in 2005 for his contribution to the compilation CD Beautiful Dreamer, The Songs of Stephen Foster, and his Brazilian-flavored song Fernanda was a finalist in the John Lennon International Songwriting Competition. His music has also been featured on radio broadcasts of A Prairie Home Companion, E-town, Voice of America and Mountain Stage, and he has appeared on VH1, BET, CMT and GAC.
Will still tours actively and resides in Nashville, where he teaches, does session work, and appears frequently on the Grand Ole Opry.