Learn & Master Blues Guitar - The Interviews
The Learn & Master® Spotlight: Blues Guitar includes two special interviews—one-on-one, in-depth learning times with two of the greatest blues guitarists of our time—Jack Pearson and Johnny Hiland.
These are exclusive sessions where Jack Pearson and Johnny Hiland discuss the gear that they use and the guitar techniques that make their playing unique. They give personal tips and rare insight into blues guitar playing. Whether it is speed tips from Johnny Hiland's blazing playing or covering the smooth sound of slide technique from Jack Pearson, you will be sure to learn from these private sessions with these blues guitar masters.
Jack Pearson
Allman Brothers Band, Delbert McClinton, Faith Hill, Jimmy Buffett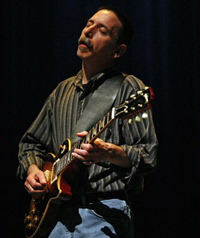 "world-class guitarist ..." Blues Revue Magazine
"light touch and fluid, jazzy style ... and dynamic slide playing." Rolling Stone Magazine
"one of the best blues/rock guitarists on the scene today." Real Blues Magazine
"If you can only check out one player, make that player Jack Pearson!" Vintage Guitar Magazine
Jack covers:
Gear & Playing Technique
Playing Slide on Guitar
Alternate Tunings
Effects and Amps
Advice for Beginning Blues Players
Johnny Hiland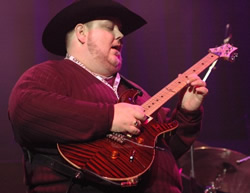 Ricky Skaggs, Toby Keith, Hank Williams III, Sammy Hagar, Steve Vai
"I think Johnny Hiland is the most versatile guitar player I've ever heard. From Bill Monroe to Eddie Van Halen, he can play it all." Ricky Skaggs
Johnny covers:
Gear
Blues Playing & Technique
Bending
Warm-Up Exercises
Approaching the Blues