Gayle Levée, Instructor for Learn & Master Painting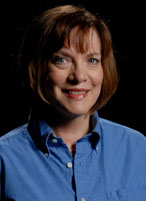 Gayle Levée is today's link in an unbroken chain of master-to-student art training lasting for 160 years. It began with and is passed from Paul Delaroche to Jean-Leon Gerome to William Paxton to Ives Gammell to Robert Douglas Hunter, Gayle's master. Contemporary art historians consider Mr. Hunter to be a golden link in this chain and a preeminent artist of the Boston School of Still Life Painting. Gayle now offers this important lineage and knowledge to Learn & Master Painting students.
Gayle Levée began her art training in Colorado as a child, learning from her grandfather and mother, both of whom were artists. She then studied painting at the University of Denver, supporting herself during her college years by working for a paint manufacturer and selling her art to galleries.
In her early twenties she moved to Boston, where she joined the Copley Society of Art and studied under Robert Douglas Hunter. There she lectured at the Lexington Arts and Crafts Society, Montserrat College, and at the Boston Museum School. Her art and training under Mr. Hunter is featured in the American Artist Magazine.
Gayle currently resides in Nashville, teaching art classes and painting for galleries across the country. Since 1995 Gayle has been teaching adults on subjects such as color theory, brushwork techniques, and Impressionism, to name a few. She has also taught art to at-risk children through the Tennessee Art League.
Gayle is a member of Oil Painters of America, the Copley Society of Art, and the Tennessee Art League. Gayle is represented by galleries from Tennessee, to Maine, to Massachusetts, and collectors from coast to coast have bought her award-winning work.