FALL 3-DAY SALE!
If you've been waiting, now is the time to buy!
Our Fall 3 Day Sale is going on now! Get $160 off this Tuesday through Thursday only!
* Fall 3 Day Sale ends Thursday, September 23
Learn & Master Painting (Full 23 Disc Edition) by Gayle Levée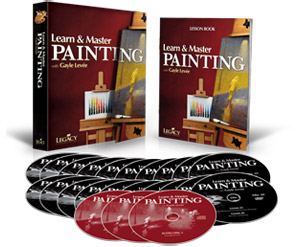 view larger preview image
$249.00
-
$89.00
Sale Ends Thursday, Sep 23!
ADD TO CART
International Orders
Ordering from outside the USA? See
price in Canada
.
See the
International Orders Page
for more information.
---