Holiday Shopper Weekend Sale!
Holiday Shopper Weekend Sale!
If you've been waiting, now is the time to buy! Our Holiday Shopper Weekend Sale is going on now!
All products are on sale for $89! It's our lowest sale of the year!
Hurry...Sale ends Sunday, December 9th!
Payment Plan Terms and Conditions
Terms:
You agree to the NON-REFUNDABLE nominal service fee of $4 per month to split up the cost of the item into three easy payments.
You agree to the required payments be automatically debited from your credit card account with the 30-day increment billing cycle until the payment plan period is fulfilled.
If a payment or payments become delinquent, we reserve the right to debit the full amount of the outstanding payments and service fees at any time, as long as the item is not returned.
Conditions:
The Payment Plan will ONLY accept a Visa or MasterCard. PayPal, Personal Check, or Money Order is NOT accepted for the Payment Plan.
Once the order is made, you will immediately be sent the course with our full 60-day Money Back Guarantee. The one-time shipping charge will be added to your first payment, and the remaining monthly payments will automatically post to your credit card
Start learning! If for any reason you don't love the course (and if you can bear to part with it!) simply return the materials with the RMA Form within 60-days for a refund on the cost of course. Any future payments due will be automatically canceled once the course is returned back to Legacy.
The following is an example of how the Payment Plan would operate for a single Gibson's Learn & Master Guitar course:
Month 1
Gibson's Learn and Master Guitar (Payment 1/3):
$49
Shipping (Standard)
$14.50
TOTAL
$63.50

---

Month 2
Gibson's Learn & Master Guitar (Payment 2/3):
$49
Service Fee:
$4
TOTAL
$53

---

Month 3 (Final Payment)
Gibson's Learn & Master Guitar (Payment 3/3):
$49
Service Fee:
$4
TOTAL
$53

---
Continue Shopping...
About the Course
Toll Free:
866-683-6027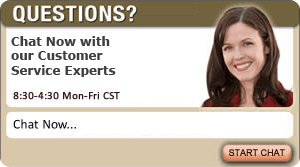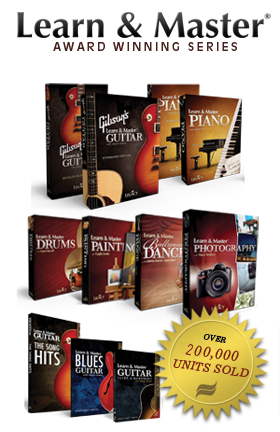 Guitar • Piano • Drums • Ballroom Dance • Painting • Photography