We Won - Acoustic Guitar Player's Choice Awards 2011!
Monday, August 15, 2011
Remember this past Spring when we
announced we were nominated
(by you) for a few categories in Acoustic Guitar's Player's Choice Awards? Well after months of waiting, the results are in…AND WE WON….TWICE!!!!! The Player's Choice Awards is held by Acoustic Guitar every two years. It is a contest where companies, gear, events and products are nominated and voted on for the "Best In…" category. The voting is done by guitar players. Once you're nominated, you're up against many other competitors, often times there are 10, 20 or 30 options to choose from; so you can see to win is a very big honor.
First up: Gibson's Learn & Master Guitar won GOLD for the Best Instructional Material!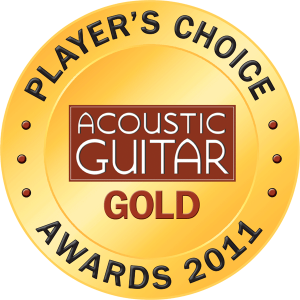 Not to be diminished, our annual Guitar Gathering won SILVER for Best Guitar Camp!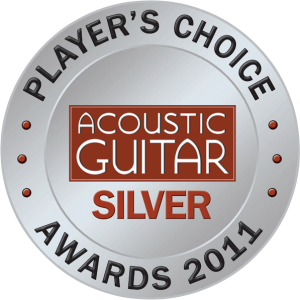 Thank you
all so much for caring enough to nominate us and vote. It really means a lot…not so we can now say we're the best (although I think we all know we are!), but because our customers and guitar players say we're the best, and
THAT'S
what matters to us. These awards will be listed in September's issue of
Acoustic Guitar Magazine
.
Connect

RSS Feed

Twitter

Facebook

Support Forum
Blogroll
Courses