Gibson and Learn & Master: Match Made in Heaven
Thursday, May 26, 2011
It's official
- Gibson's Learn & Master Guitar content can now be found on
Gibson.com
! Seems logical right?!? I mean, their name is on the box. As you've probably surmized (mainly from the Gibson name on the box), we're in a strategic partnership with Gibson. Here are some other, rather obvious areas you've probably noticed our partnership:
- We are an authorized dealer of Gibson Guitars - we currently sell the
Epiphone PR-4E Acoustic and the Epiphone Special II Electric
guitars
- Gibson has many of our Piano Lessons and Guitar Lessons in their
Lesson Section
- more to come….(did you get the hint there?!?)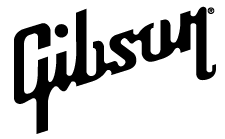 +

Anyway, we are certainly excited to be further associated with one of the greatest brands in music history. First by name, now by content, next….who knows! The most recognized brand of guitars along side the most recognized brand in guitar education (at least in our opinion!); it's just meant to be.
Connect

RSS Feed

Twitter

Facebook

Support Forum
Blogroll
Courses