Guitar Gathering Early-Bird Registration Extended!
Saturday, June 11, 2011
The Legacy Days Guitar Gathering is now very close to its third year! Each year, we've been the standard for a live guitar conference and workshop. This year, we were nominated for the Acoustic Guitar Player's Choice Awards for Best Music Camp and Workshop! (verdict is still out, but I have a good feeling!)
We try hard to invite awesome guest guitarist to run the various workshops and put on private classes and concerts for Guitar Gathering attendees. Our guests this year include Rick Vito, Russ Barenberg, Vince Gill, Will McFarlane, Will Barrow (pianist), and Greg Voros.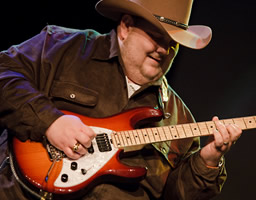 Well, we have
BIG
news we'd like to share with you…
Johnny Hiland
and his band are joining all of us this year! That's right - we got him! Johnny is one of the best guitarists on the planet earth and he'll be at Guitar Gathering, June 22-26!
Because of this exciting news, we've decided to extend the early-bird deadline for discounted registration. You can now get the early-bird discount through June 15! If you didn't think you could make it due to the cost, you now have no excuse!
>>Register Now to reserve your spot at Guitar Gathering 2011!

Connect

RSS Feed

Twitter

Facebook

Support Forum
Blogroll
Courses