L&M March Student Profile of the Month--Cassandra B.
Saturday, March 09, 2013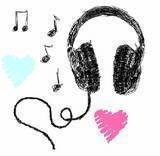 Name:
Cassandra B.
City:
Ashland, MA
Forum Username:
FireGirl
My Gear:
Acoustic Yamaha Guitar, Lanikai ukulele
Favorite Artists/Bands:
Taylor Swift, Miranda Lambert, Rascal Flatts, Carrie Underwood, Little Big Town, Zac Brown Band
Favorite style of music to play:
Country, A Little Rock and Roll, Pop
What made you want to play music?
Ever since I was little I've had an interest in music and learning how to play guitar. My dad would always play music in the car and on vacation and everywhere we'd all sing along in the car. Music has been the one thing that has always been there for me when people weren't. I'd sing every second of every day in the shower (like everyone does), at recess when I was alone and knew all the words to every song. It hasn't changed.
Previous music experience:
I played Rockband when I was younger and would always sing no matter where I was. I remember singing and singing (still do) trying to make my voice get better and better. I've always loved how lyrics can express how you feel in a different way and it can be anything you want it to be. Taylor Swift got me started on singing and lyrics and everything I love about music. I've taught myself everything on the guitar. How to play chords, notes and read music. No one actually showed me how to play chords.  I figured it all out by myself along with books, looking up stuff on the internet, and the Learn & Master course.
If the house was on fire, which instrument would you grab?
I'd grab my guitar without question. :)
Favorite place to be when playing guitar:
In a room that's kind of like a living room but it has the wii and stuff like that and my keyboard along with all of my books and everything musical. My sisters used to go in there a lot when we were younger but its my room now and I play guitar in there or anywhere I can twenty-four-seven!! Love my guitar!!!
Most delightful musical moment so far:
I have several!! Going to my first real concert-- Taylor Swift Speak Now World Tour 2011, and seeing Rascal Flatts in concert with Edens Edge, Eli Young Band, and Little Big Town!! Getting lessons at guitar center with a friend of mine who has taught me so much on both the guitar and the ukulele. She is an incredible guitarist, so nice to everyone and Im glad to have met her and be friends with her!!
Hobbies:
Songwriting, Singing, Playing guitar, listening to music, Dancing, Working out to pretty much all music! Love moving around!!
Current Job:
Dont really have a job Im too young. I guess being a musician is my job!! Writing and recording my albums and going on tour and helping others!!
Connect

RSS Feed

Twitter

Facebook

Support Forum
Blogroll
Courses