NAMM 2011 Wrap-up
Thursday, January 20, 2011
NAMM stands for National Association of Music Merchants. It is one of the most important shows in the music industry because it is where all the newest things are debuted.  Whether it be new technology, new instruments, new gear or anything music related.  There is a summer and winter NAMM show, with the Winter one being far bigger.  We've attended the smaller, summer show multiple times, but this was our first time at the winter show.
We actually had a booth in one of the exhibit halls.  The goal was to show off our new Gibson's Learn & Master Guitar course, network with others and look for strategic partnerships. While at the show, we posted about it on our
corporate blog
.
Here's a few pics of our booth: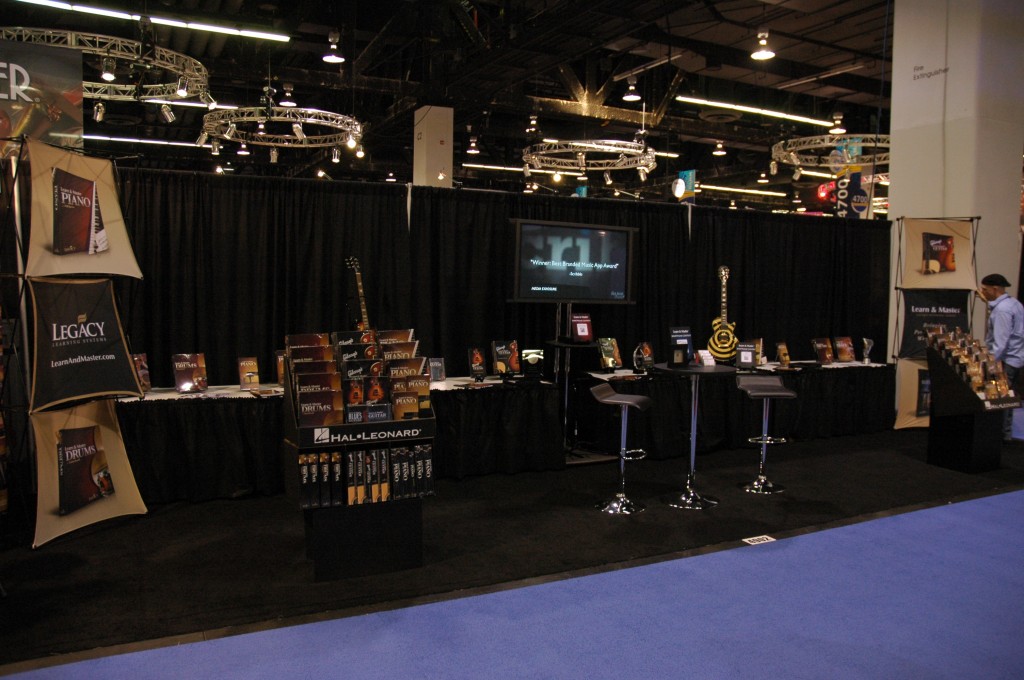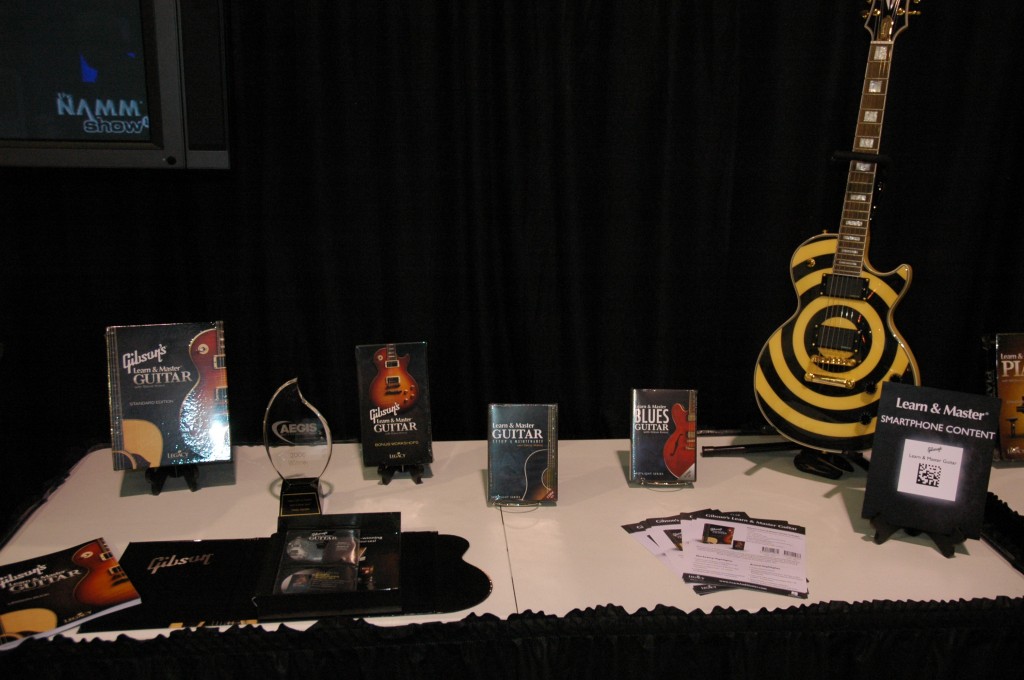 Here's a few pics of our courses on display at the Hal Leonard booth (how cool!):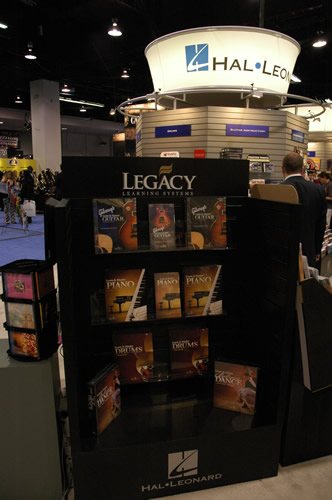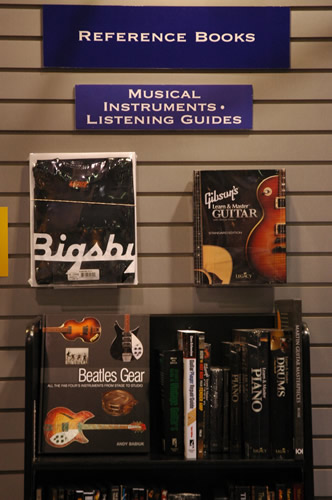 In addition to having our products at the Hal Leonard booth, we had a few people stop by with a camera looking for an interview and to highlight our courses.
The first is Jim Cathcart, a business-oriented, profession speaker.  He posted a
brief blog about us on his website
. He's been through the guitar course and loves it! Here he talks to our Danny and Lenny, who were manning the booth at NAMM:
The next to stop by was a journalist from the
Orange County Register
, the local news station.  They grabbed a quick statement and spliced it into a news clip that aired during the show: (Danny shows up around 0:52):
It was a great to be highlighted in these ways and we had a wonderful time. 
I think our little course is starting to reach more people that we originally thought and that means more guitar players!
Connect

RSS Feed

Twitter

Facebook

Support Forum
Blogroll
Courses