The Necessity of Gathering Together
Thursday, May 5, 2011
We need each other.  We need each other as musicians and guitarists.  We need each other to learn from and to be encouraged by.   There are some things that you need as a musician that can only be learned from working and playing with other musicians - no book can teach you how to jam with other players.
There is something wonderful that happens when musicians gather together - united, even for the briefest of moments, in one common goal of making music. It doesn't matter whether it is at a backyard jam session with friends or sitting in at the local blues jam, music is a community activity.  There is a joy and a camaraderie that comes from being in a group of musicians as you make music.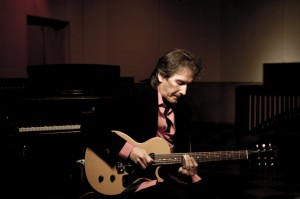 With the importance of this ringing in my heart, I am excited as we get closer to our yearly gathering of our Learn & Master Guitar family at the
Guitar Gathering 2011
here in Nashville June 22-26.
Each year we have artists who are legendary in the guitar world come and give master classes - and this year is noexception.  This year we have
Rick Vito
(photo right)
giving a slide guitar workshop.  If you've ever heard the opening slide guitar riff to the song "Like A Rock" by Bob Seger on countless car commercials then you have heard Rick Vito.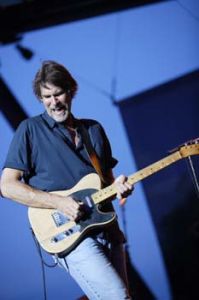 Another one of our guests is, Musicians Hall of Fame inductee,
Will McFarlane
(photo left)
.  Will has played guitar with Bonnie Raitt, James Taylor, and is also the guitarist for the famed Muscle Shoals Rhythm Section.  Will is offering a rare Blues Guitar master class.  I can't think of a better person to learn from than a guitarist who has played on countless classics.
I think it is so helpful for musicians to see other guitarists, great guitarists, up close - it breaks down the walls between performer and audience.  In reality, no matter what stage of development that you are in, we are all guitarists - some farther down the road than others - but all of us familiar with trying our best to make music.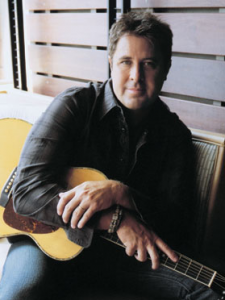 I've arranged for all of us this year to go down to the historic Ryman Auditorium for anamazing concert by
Vince Gill
(photo right)
.  Tickets for this incredible show are included with your registration to the conference.
We'll also have a private concert by the great guitarist
Russ Barenberg,
a songwriting workshop by the Grammy winning country artist
Brian White,
personal guitar setups by
Greg Voros,
and private tours of legendary
Gruhn's Guitars
here in Nashville.
But some of the best times at every Guitar Gathering are the times where the learners get up and play.  There are times to play in a group in the ensembles (Classical, Beatles, and Jazz) as well as solo performances at our annual Student Showcase.  I see wonderful people each year conquering their fears and living their dream of being up on stage playing guitar in front of room full of guitarists who know exactly what they're feeling.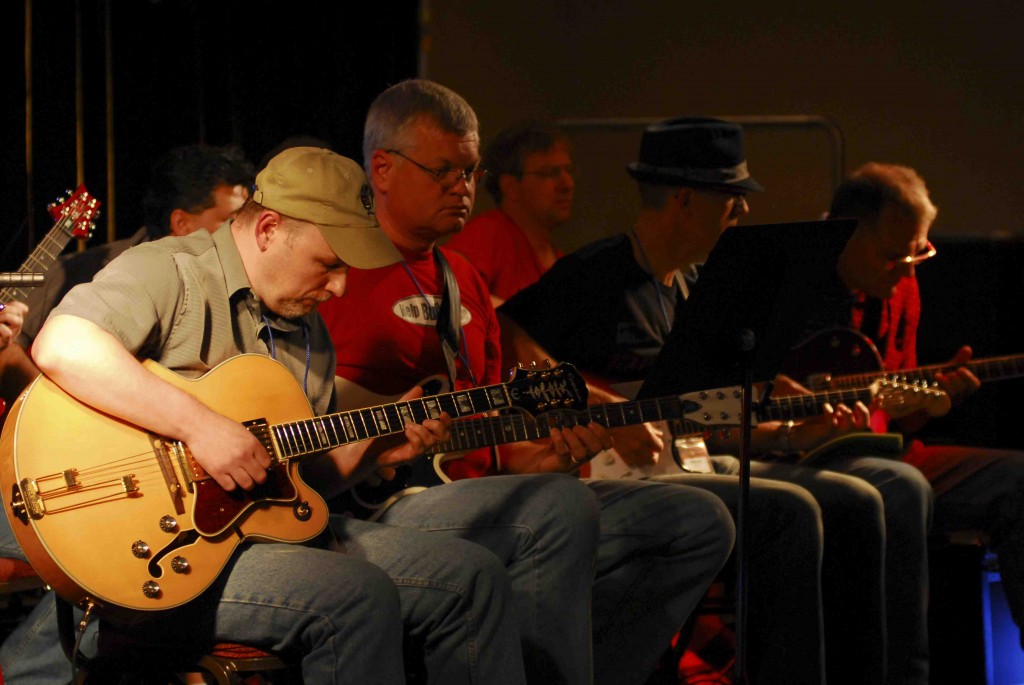 Like I said at the beginning, we need each other.  You can only go so far alone in your practice room. There are some aspects of learning guitar and being a musician that can only be learned by playing with other musicians.  And I can't think of a better environment to learn and grow than at the
Guitar Gathering
.
Each year I'm amazed at how much it feels more like a family reunion than a guitar conference.
On the door to my office is our group picture from last year's conference.  It reminds me everyday the importance of us gathering together.  It reminds me of why I do what I do.   We need each other.
See you in Nashville.  June 22-26, 2011
Register Now (early bird discount applies through May 21!)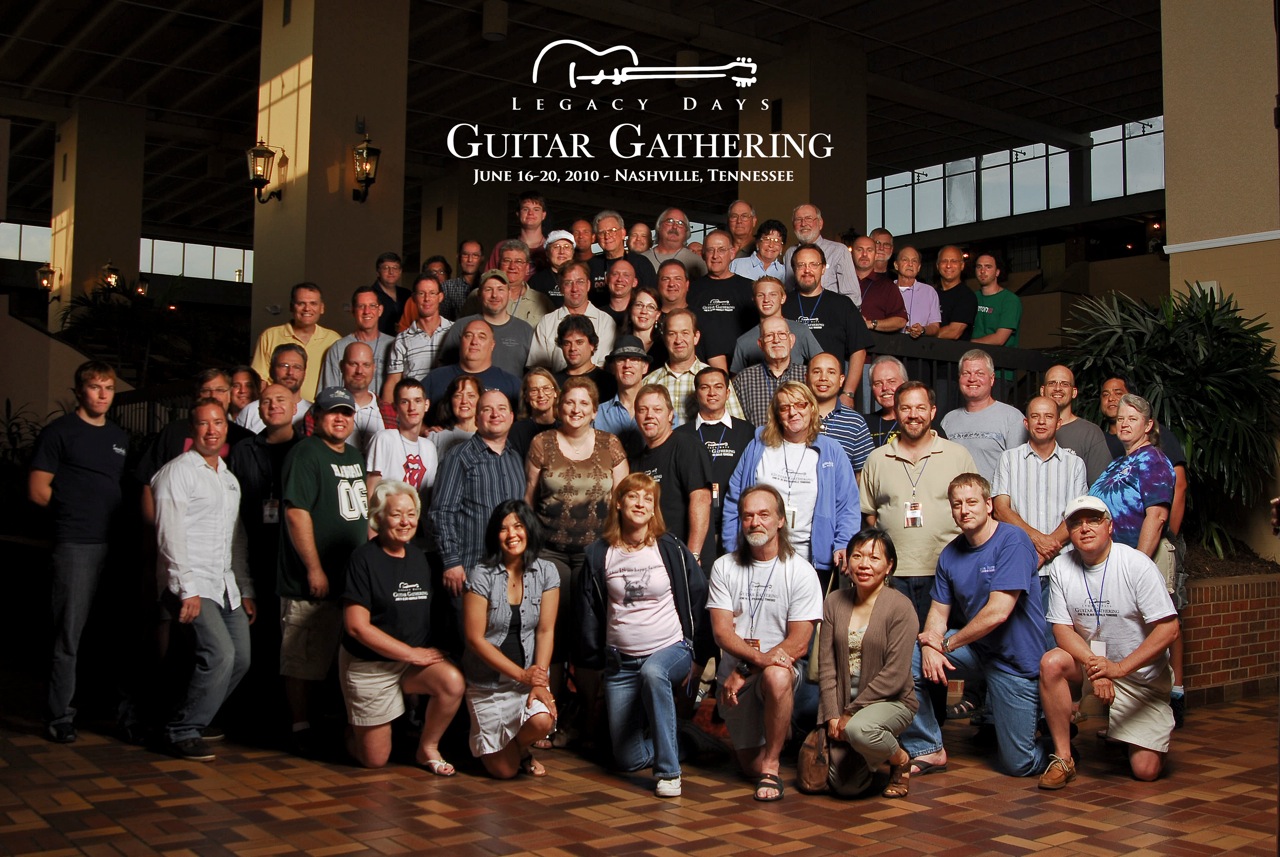 Connect

RSS Feed

Twitter

Facebook

Support Forum
Blogroll
Courses