Student Profile: Jeff Peterson
Friday, September 02, 2011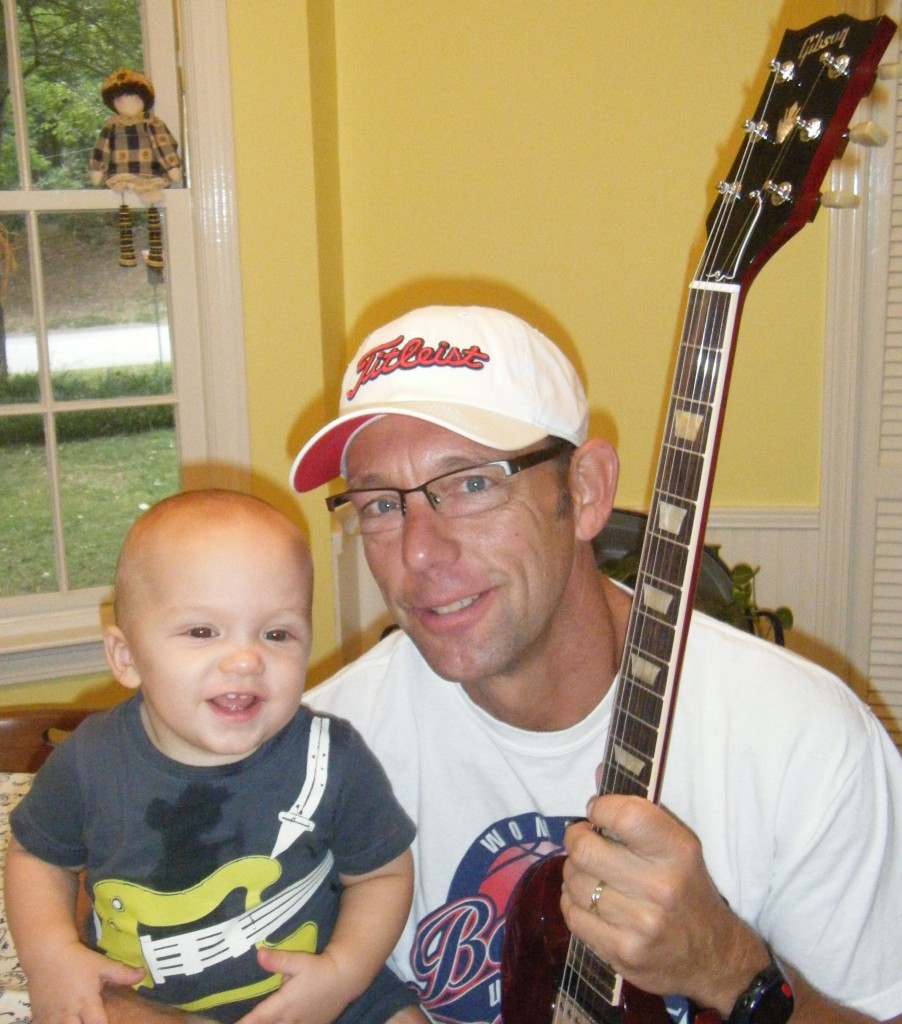 Name
: Jeff Peterson
Gender
: Male
My City
: Lilburn, GA
Forum Username
:
JPAtlanta
My Instruments/gear
: Gibson SG (I won in the
Live Lesson
 Giveaway), Jasmine acoustic, Fendor Reverb amp
Favorite Artists/Bands
: Zac Brown Band, Jason Aldean, Beatles, America, and I love a CD a friend gave me of a Nashville singer/songwriter named of Mike Willis
Favorite style(s) to play
: Country and Blues
What made you want to play music?
I am the director of the after school program where I teach. A few years ago 6 or 7 students received guitars for Christmas, so I talked our music teacher into offering a guitar class.  Twenty students signed up, and the music teacher backed out,  I bought the Learn and Master Guitar Class so I could teach the class.  I'm not sure how many of those students are playing, but I got hooked and try to play some every day.
Previous music experience
: My only musical experience was singing to the radio in the car.
If your house was on fire, which instrument would you grab?
The Gibson SG, of course!  I have never really won anything in my life, and to win it on the night of my 31st wedding anniversary was a real blessing.  My wife thought I was having a heart attack because I was screaming and yelling.
What is your favorite place to be when playing guitar?
I love to sit in the kitchen looking out the bay window and play early in the morning or late at night.The acoustics in there are great, and the view is peaceful.
What has been your highest, most delightful musical moment so far?
  Without hesitation...I had an awesome time at the Guitar Gathering.  I was concerned my skills would not be good enough, and I would not fit in well.  The first day I sat down with George(Texas), and we started playing some Blues.  That was so much fun and put me at ease for the rest of the gathering.  Everybody was helpful, and we all had a great time learning together.  You should all consider joining us next year.
Hobbies
: I love to play golf and like to find time to exercise some every day.  Playing my guitar has become one of my most pleasurable activities.
Current Job
: I am an elementary Physical Education Specialist, and I am one of the blessed people in this world that actually loves going to work.
Connect

RSS Feed

Twitter

Facebook

Support Forum
Blogroll
Courses