Student Profile: Jesse Blanchard
Friday, July 08, 2011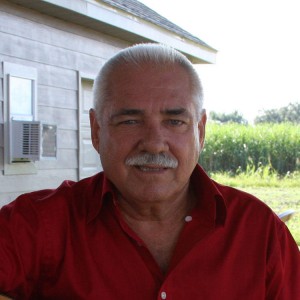 My City
: Mathews, Louisiana
Forum Username
:
Jesse
My Instruments/Gear
: I have 3 guitars, An Ovation Legend, An Ovation Country Classic, and most important a Fender Strat. USA Hwy 1. Roland Microcube amp. Keyboard. Set of Drums. Mic & small recording equipment. All in a studio behind my house.
Favorite Artists/Bands
: This would be the local artist such as Tab Benoit, Gary Thibodaux, Don Rich, Foret Tradition, Warren Storm, Wayne Toups, etc.
Favorite style(s) to play
: Fingerstyle such as swamp pop blues, because it come from within me. I am looking forward to playing at Cafe Cake, my daughters coffee shop.
What made you want to play music?
The Guitar take me away and puts me in another world. I find it to be an escape from the everyday troubles of life. When I listen to a band, I hear the guitar and say to myself, "Man would I like to play like that!" Well about a year ago I decided to learn what I had been wishing for. So here I go.
Previous music experience
: I played a little many years ago but life got in the way. Going to the French Quarters in New Orleans to listen to some Jazz always was pretty cool. It's great to go to local functions and fund raisers to enjoy a little swamp pop and zydeco music and dancing. Lots of food and friends, It's a great time. Cajun weddings with beer and soft drinks in a perouge & a good cajun band, man I could go on and on.
If you house was on fire, which instrument would you grab?
I would have to say my Fender Strat, it's my favorite.
What is your favorite place to be when playing guitar?
I've turned my wood shop in back into a music room where I get together with my 10 year old grandson who is learning the drums and keyboard and my 7 year old grand daughter who is learning the guitar. That is where all the equipment is keep so I am in there allot. I can be quite there and get into learning and playing when the grand kids are not around.
What has been your highest, most delightful musical moment so far?
I would have to say it was the
guitar gathering
in Nashville. It was a four day moment and I was on a musical high. One of my life's greatest experience. Not only was there music all around, I had some of the greatest artist from all over the world right in front of me, teaching me their methods. What a great experience!
Hobbies
: I like working with my tools building furniture and picture frames, I have a desire to build and repair guitars. I get in to doing projects for my church. Of course playing and practicing guitar has become big with me. I love going to local music festivals.
Current Job
: I am a retired disable Veteran. I am currently talking to my local VA clinic to get
Guitars4Vets
approved.
Connect

RSS Feed

Twitter

Facebook

Support Forum
Blogroll
Courses