About Gibson's Learn & Master Guitar Home School Edition
"Learn & Master Guitar is a phenomenal program. It's clear and concise and watching the DVDs is like having your very own guitar instructor in the room with you. The course is extremely thorough and well planned out. It's like having at least a year's worth of guitar lessons in one complete package! I wish a program like this existed when I was learning to play—it would have saved me a lot of time and frustration!!!"
- Michael Elsner, Professional Guitar Player, Encino, CA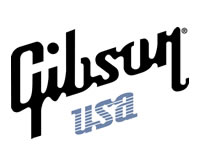 Gibson's Learn & Master Guitar Home School Edition is the world's most complete DVD-based Homeschool curriculum for learning guitar. This course is designed to take a student from a beginner to a master level of guitar playing.
Our 2-year guitar curriculum is designed for home study. It includes 20 lesson DVDs, 5 Jam Along CDs, a 100+ page Lesson Book, a 68-Page Teacher's Guide (With Full 2-Year Scope-and-Sequence) and the 2-DVD Teacher's Resource.
With the Learn & Master system, your student received true multi-modal learning (reading, listening, watching, and doing). As opposed to a "learn overnight" mini-course, our system presents quality guitar lessons in a well-planned, complete way. The course uses DVD-based training by expert teacher, Steve Krenz. Gibson's Learn & Master Guitar is designed for those who want thorough guitar instruction that leaves no learning gaps. Your child will master the basics of reading, guitar tab, music theory, and technique.
With Gibson's Learn & Master Guitar Home School Edition your family will enjoy learning in the comfort of your own home and schedule. We believe that learning should be fun. You'll love Steve's "take you by the hand" approach.
Our Mission: Bringing Personal Dreams Within Reach
Most of us have that something we've always wanted to learn—to paint, or dance, or play an instrument. These are personal dreams we hold dear, but as time passes and life gets in the way, these dreams can sometimes slip farther and farther out of reach. Formal schooling is often out of the question for busy adults. Private lessons are pricey and inconvenient. So how do we rekindle these dreams and make them come true? That is the mission of Legacy Learning Systems: To make difficult skills accessible through multimedia self-education courses and bring personal dreams within reach.
What Should You Expect from the Home School Edition?
All in One Place—With Gibson's Learn & Master Guitar Home School Edition, your lessons are step-by-step in an easy-to-follow format. You won't need to buy countless training videos from multiple sources because everything you need is contained in the course.
Comprehensive—Even though this course is designed for beginners, it's intended to take students far beyond the basics. Your students start quickly, but the lessons will take them as far along the path to mastery as they desire. You won't find a more complete multimedia guitar training course anywhere!
Support Along the Way—Perhaps most important, your child will not have to learn alone. Our Student Support Forum is a vital part of the learning process and is free for our students. Instructor Steve Krenz is on the forum each day to address questions and provide encouragement. Students who participate in this community are able to discuss their progress, post their successes, and interact with other students.
Other Learn & Master Home School Editions