Dann Sherrill, Instructor for Learn & Master Drums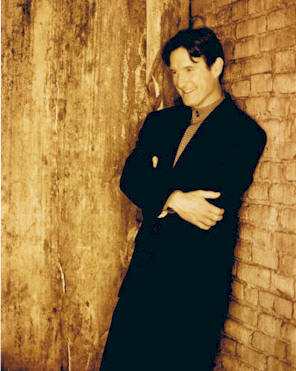 Dann Sherrill is a percussionist and drumset player from Nashville, Tennessee. He plays Afro Cuban Percussion (Conga, Timbales, Bongo, and Guiro) and Brazilian Percussion (Surdo, Pandeiro, Caixa, Quica, Tamborim and Repineque). He is an in-demand session drummer/percussionist in Nashville and has recorded many CDs, jingles, and publisher demos. He has performance and production credits with Steve Winwood, Michael English, Percy Sledge, Tony McManus, Engelbert Humperdinck, Mel Tillis, Bonnie Bramlett, Armando Perazza (Santana), Nino Segarra, Maelo Ruiz, Mose Allison, Arturo Sandoval, Jeff Steinberg, Al Delory, Willie Crespo, Anna Maria Mendietta, Hayseed Dixie, Mark Selby, Jamie O'Hara. Dann and his percussion are regular fixtures on the live Latin music scene with the region's best Salsa dance orchestras, such as the fabulous Trabuko. He is currently featured on timbales in the house band Swing Latino at the Ibiza Nightclub in Nashville. Dann also leads two Brazilian ensembles, Music City Samba, a Carnaval drumming group, and the amazing Trio Ginga, a group of virtuoso musicians featuring Dann, Vince Quinn on guitar, and Brazilian vocalist Kenya.
As much as he loves to play, Dann also has a great passion for teaching. He recently completed work on Learn and Master Drums, the most exhaustive drumset instructional program ever offered. Dann is a teaching artist with the Wolf Trap Learning Through the Arts program, where he works with Head Start pre-school children. Dann is also a teaching artist with the Green Room Project's 1317 Project, working with at-risk teens though Brazilian drumming, and he teaches West African drumming for the YMCA's Arts Embrace after-school program. He teaches ensemble classes at the Nashville Jazz Workshop; has a thriving private teaching practice; and does school workshops, clinics, and performances. Among these are clinic/performances at both Western Kentucky University and Murray State University's Day of Percussion, Middle Tennessee State University, Goucher College Summer Arts Institute, Appalachian State University, The Village Cultural Arts Center, Belmont University Percussion Department, and the Carpetbag Theatre, as well as annual residencies at Chicago's Gallery 87 Arts Apprenticeship Program.