FALL WEEKEND SALE!
If you've been waiting, now is the time to buy!
Our Fall Weekend Sale is going on now! Get this item for $99 Plus Free Shipping* this Friday through Sunday only!
* Fall Weekend Sale ends Sunday, October 1. Half Off International Shipping.
Learn & Master Drums (Full 17 Disc Edition) by Dann Sherrill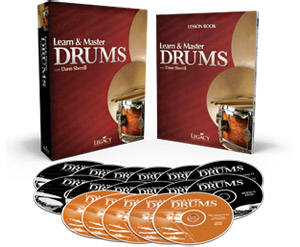 view larger preview image
$249.00
-
$99.00
Sale Ends Sunday, Oct 01!
- CURRENTLY OUT OF STOCK -
International Orders
Ordering from outside the USA? See
price in Canada
.
See the
International Orders Page
for more information.
---